Creating your own community network can be a lot of work. It is important that your network be securely constructed and managed to prevent it from being taken over by hackers. In this article, we will review the first step in creating a secure community network. This is reflashing at least one of your computers to Linux Debian so that you will have at least one secure computer that you can use to access your network. To be clear, do not use a Windows computer to access the back end of your community network. If your Windows computer is compromised, it is only a matter of time until your website and community network will also be hacked. Here is our plan to build a secure foundation for our community network: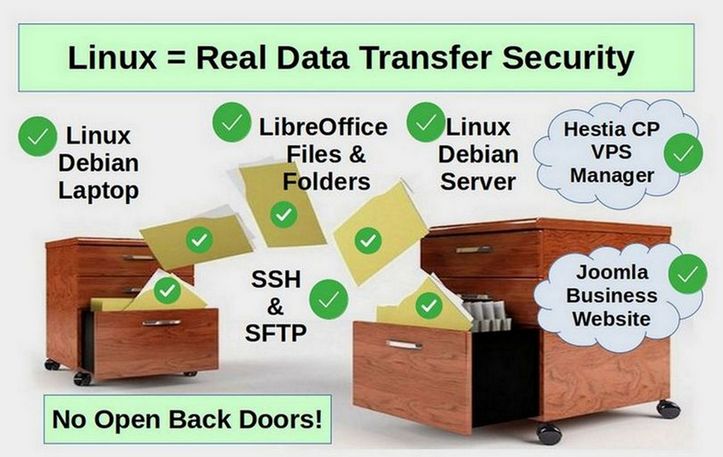 Step 1 Create a Debian Live USB
The first step is to create a Linux Debian Live USB. The first step in this process is to get two empty USB 3 drives. Use the first drive to make a copy of all of your documents on the computer you will be reflashing. Depending on how many documents, images and videos you have on your computer hard drive, this USB 3 drive may need to be 64 GB to 128 GB.
Note: Reflashing a computer will delete all documents and programs on the computer. Please copy all documents and make a list of all programs that you want to re-install after reflashing your computer.
The second USB drive will be converted into an Linux Debian 11 Live USB. It only needs to be 8 GB. I recommend Sandisk USB drives.
Download the Linux Debian 11 ISO File
Go to this page to download the 64 bit version of Linux Debian ISO file with non-free software (the non-free software may be needed to install WIFI and Printer drivers on your computer).
https://cdimage.debian.org/images/unofficial/non-free/images-including-firmware/11.1.0-live+nonfree/amd64/iso-hybrid/
Scroll down the screen to the Debian live 11 amd64 cinnamon plus non-free iso option. Then click on it to download it. It will be about 3 GB.
Download Etcher
We will use Etcher to create our live USB. Go to this page to download Etcher. https://www.balena.io/etcher/
Extract the zipped file to reveal the App Image. Then click on Etcher to bring up this screen: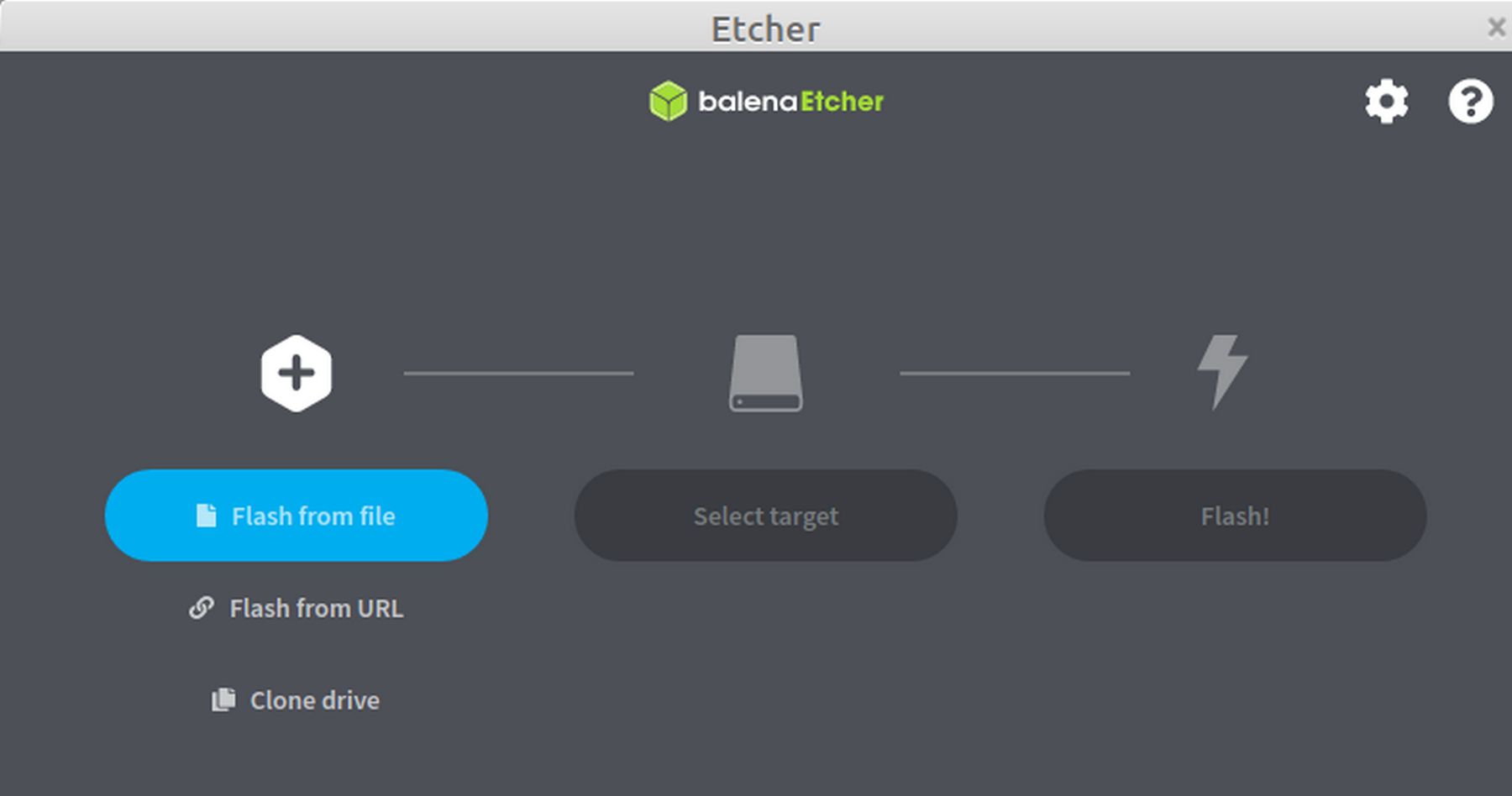 Click Flash from File. Then navigate to the Debian 11 non-free iso file to select it. First insert a USB drive into a USB port. Then click Select Target and navigate to your USB drive. Note that whatever is on the USB drive will be erased during the installation of Debian. Then click Flash to flash the USB drive with Debian. When done, you will have a Linux Debian Live USB. You can use this USB to reflash as many computers as you want.
Step 2 Reflash a computer using a Linux Debian Live USB
Once you have created a copy of all of your documents and placed them on a separate USB drive and made a list of all of the programs you want to replace once you have reflashed your computer, you are ready to start the reflashing process.
First, it is best to have your laptop connected to your router with an Ethernet cable (it is also possible to use WIFI but it is not as secure or as faster as using an Ethernet connection).
Then place your Linux Debian Live USB into a USB 3 port on your computer. Generally USB 3 ports are on the left side of your laptop as you are facing your open laptop screen.
Then turn on the computer and immediately press whatever keys are needed to enter your BIOS settings. On a Dell computer, it is usually F2. On a Lenovo, it may be the Function key plus the F2 key. On an HP laptop, it might be the Escape key.
Once you enter your BIOS, go to the Boot Settings to make sure that the laptop is set to boot from a USB drive before booting from the internal hard drive. If your laptop has the option to boot from Legacy or UEFI, choose the Legacy Mode. If your laptop has the option to turn off secure boot, then turn off secure boot. You may need to do an online search to determine the best options for your particular computer. Here we will review the process for a Dell E6520.
Once the BIOS has been set to boot from a USB in Legacy mode, click Save and Close. In a few seconds, you should see the GRUB2 screen with Linux Debian as the first option. Wait a few seconds and the first Debian Installer screen will appear.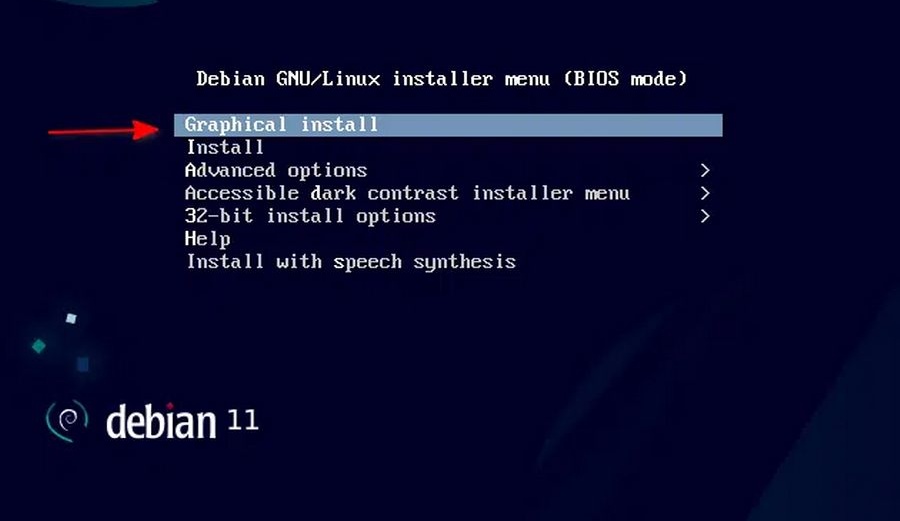 At the Debian installer first screen, leave it as the default Graphical Install option. Press Enter on your keyboard to get to the next screen. Expand the bottom of the screen to see the Continue button. For Language, choose English. Then click Continue. For Location, choose US. Then Continue. For Keyboard, choose American English and click Continue. Debian 11 will then load.
The next screen is called Configure the Network. We are asked to enter a Hostname with the default option being the word debian.
What does Debian mean by a hostname?
The hostname is what a device or computer is called on a network. On a local network, such as you may set up in your home, the hostname is used to distinguish one device from another device within your local network. Note that the hostname will be part of the terminal prompt: user@hostname:
Leave the host name at the default setting of debian. Then click Continue. The next screen is called Domain Name. Use the domain name example.com.
Skip the root password we may add a root user later. Click Continue.

Enter your first name for the user account. Then click Continue. The next screen allows you to enter a user name which is shorter with lower case letters and no spaces. Use your first name. You will need this username later to log into your server. Click Continue. Enter your password twice.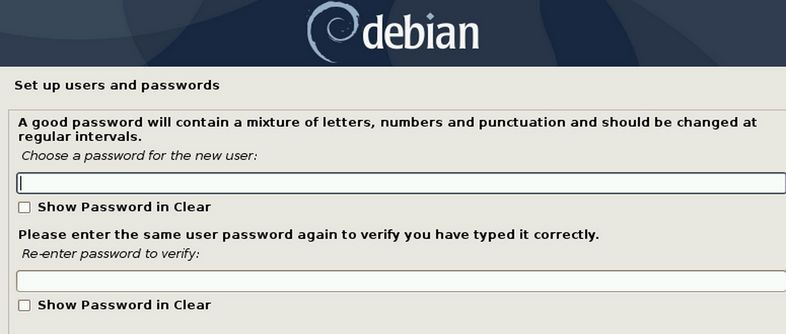 Then click Continue. Then select your time zone and click Continue.
Use the default hard disk (Guided - use entire disk). Just click Continue. The next screen allows you to create a separate Home partition or separate home var and temp folder partitions. We will put everything in one partition. Click Continue.
The next screen shows the Partition table. Just click Continue. On the next screen, for Write the changes to the disk, change the select from No to Yes and click Continue.
The base system will then be installed. The next screen will ask if you have additional discs you want to add. The correct answer is No. Then click Continue. Then choose the US Package Manager and click Continue. Then choose deb.debian.org. Then click Continue. Leave the next screen (Proxy Package Manager) blank and click Continue. For the popularity contest, leave it at no and click Continue.
The next screen is called Software Selection.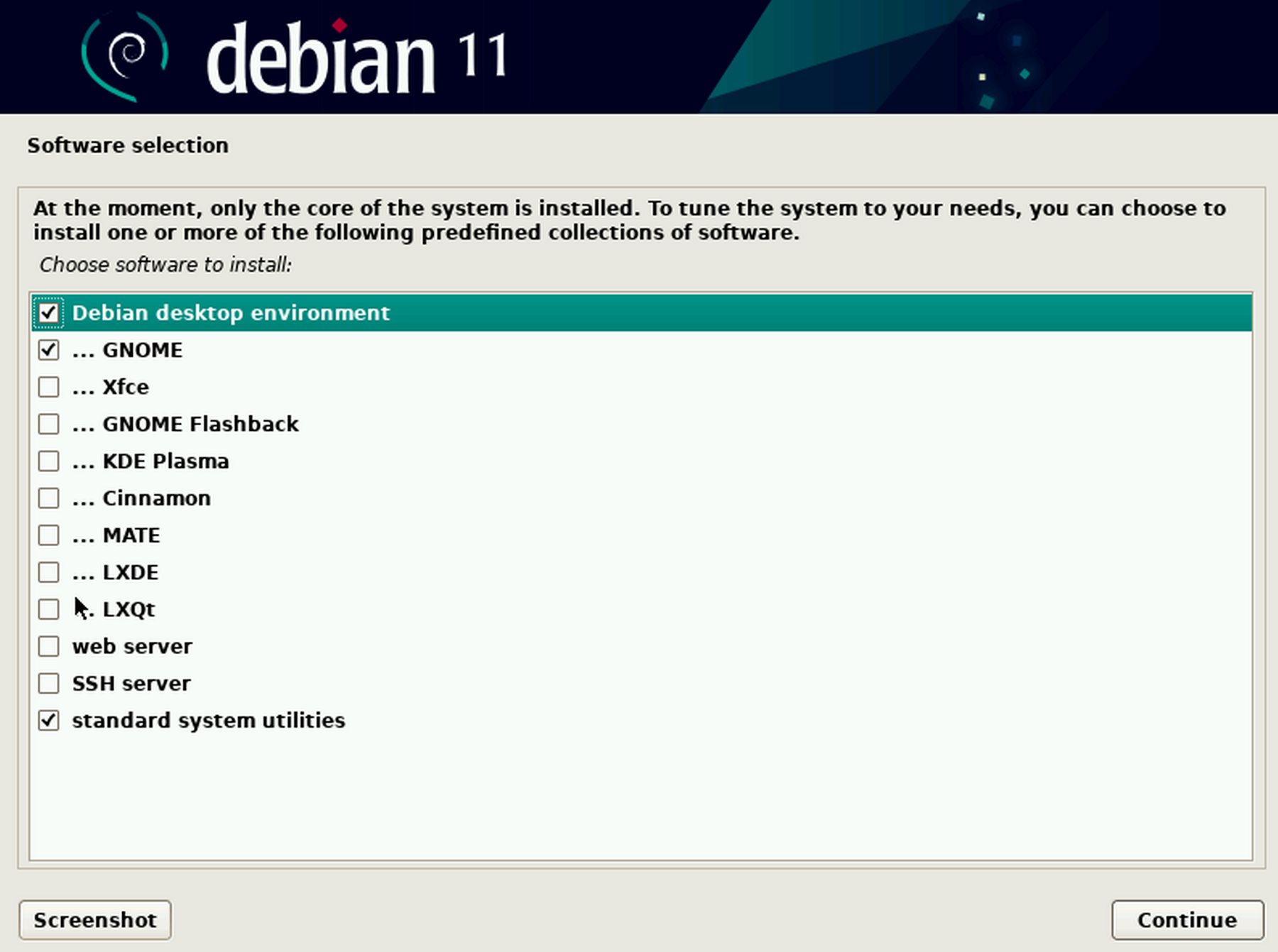 By default, the GNOME desktop is selected. Uncheck GNOME and check Cinnamon. Then click Continue. Leave Install the Grub Boot loader set to Yes. Then click Continue. Then on the next screen, select the sda drive as that is where Grub should be to start our computer. Then click Continue. The next screen lets you know that your Debian installation is now complete. Click the Continue. Wait a few seconds for the screen to change back to black.
Then when the screen is black, quickly pull the Debian Live USB stick out of the USB port. The computer will then start from the internal hard drive and bring up the password screen. Type in your username and password to reach the Debian start screen.
Step 3 Configure your new Linux Debian Laptop
In our last article, we reflashed our laptop and ended with the Linux Debian 11 Start screen. In this article, we will review some important first steps to take after reflashing to Linux Debian.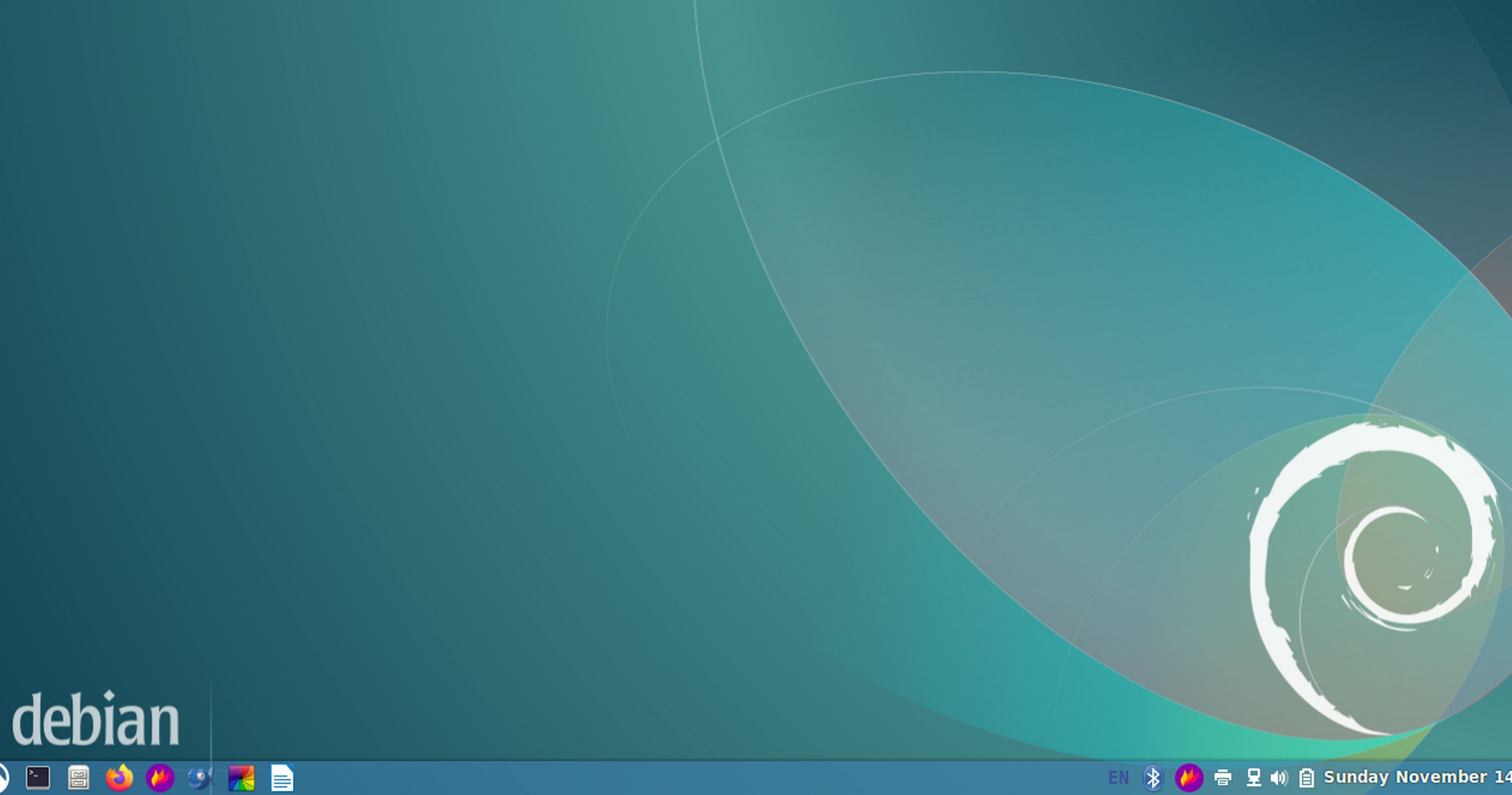 Click on the Debian Menu in the lower left corner to bring up the Programs Launcher: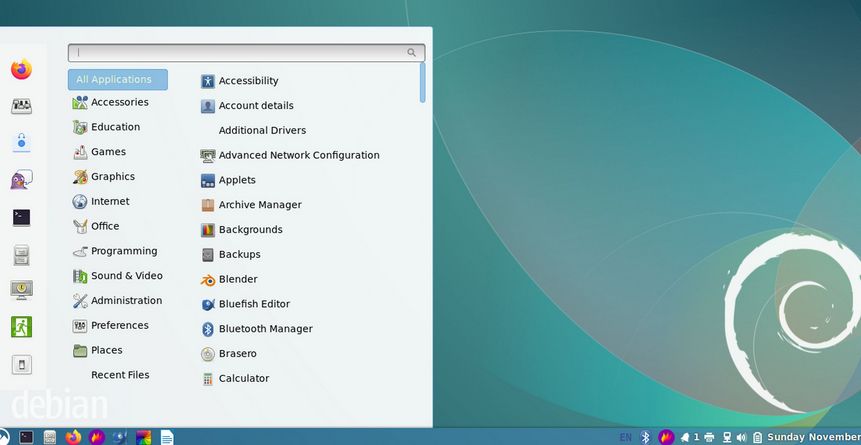 Here is a closer view of the Programs Launcher reached by clicking on the Debian Start button in the lower left corner of the screen: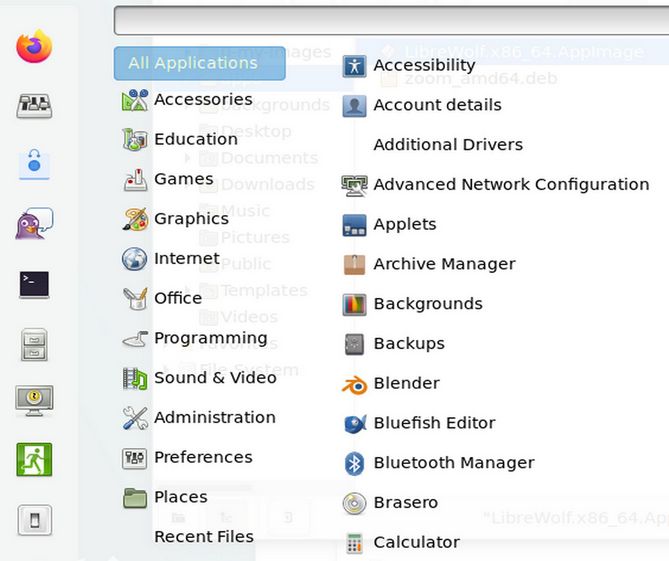 Debian 11 now comes with the Debian Software Manager. It is the blue and white shopping bag near the top of the left column. How it got added to the Favorites column was by clicking on Administration, then click Software. Then right click and click "Add to Favorites."
Change Debian Settings
Go the Debian Start menu and click on System Settings which is the second icon in the first column. Below is the first row in System Settings. It is called Appearance.

Click Backgrounds where you can change your background image, add your own custom images and even set up a slideshow to play on your Desktop. Then click Effects. Turn off all of the Effects. Then click Font Selection to increase the font size. Then click Themes to change themes for your panels and windows to whatever you want.

The second set of rows in System Settings is called Preferences. Click Date and Time. Turn off the 24 hour clock and turn on the date. Then click Desktop. Check Mounted Drives to make sure they appear on the Desktop when you insert a USB stick. Scroll down to the Screen Saver icon and open it. Change the Delay time to Never and turn off both Lock settings.

The third set of rows is called Hardware.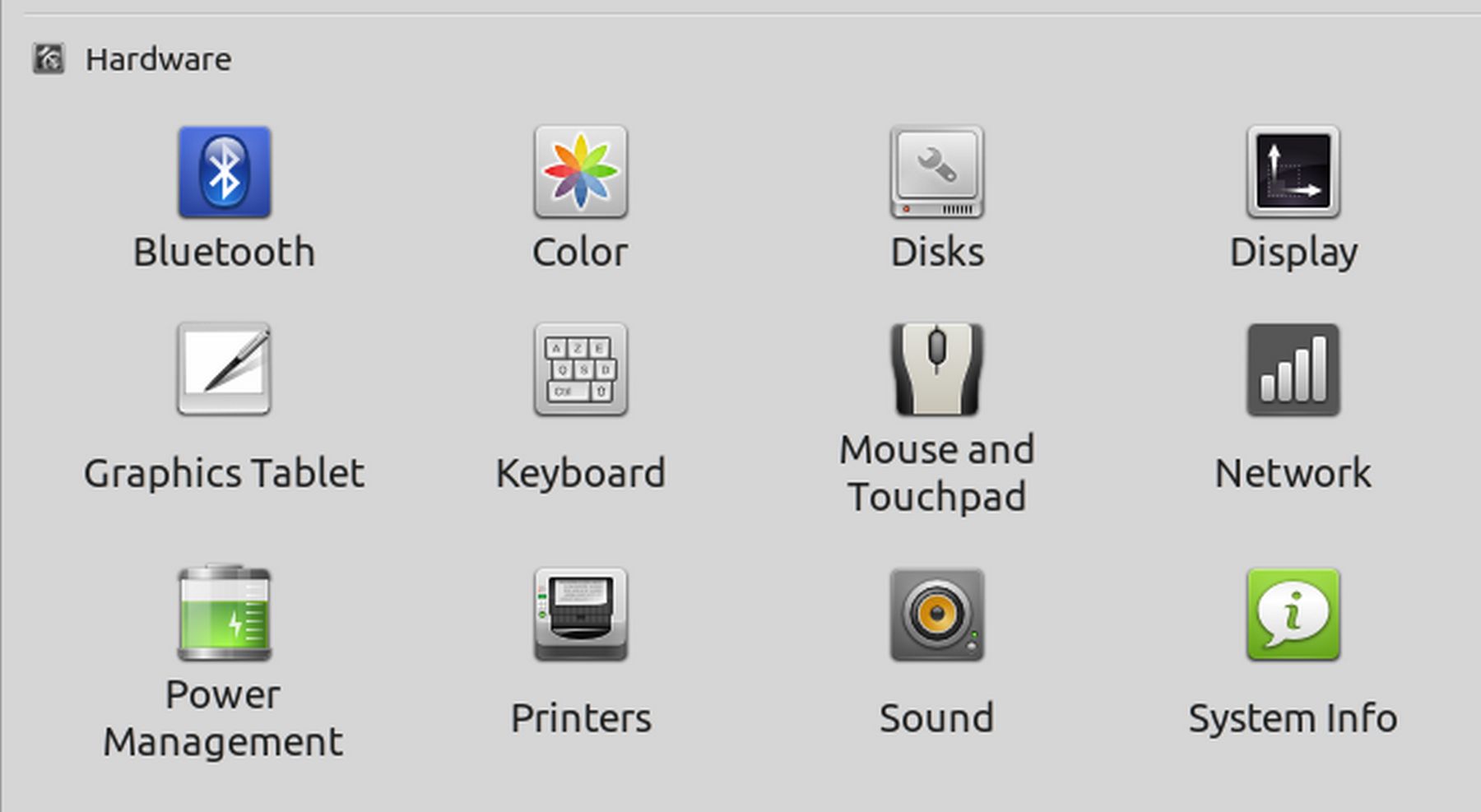 Click Power Management. Change the settings to Never and Shut down immediately. Then click Sound. Click Settings to increase the maximum sound to 150%. Then close the Settings screen.
Add Software
Click on the Start button. Then click on the Shopping Bag icon to go to the new Debian Software Manager: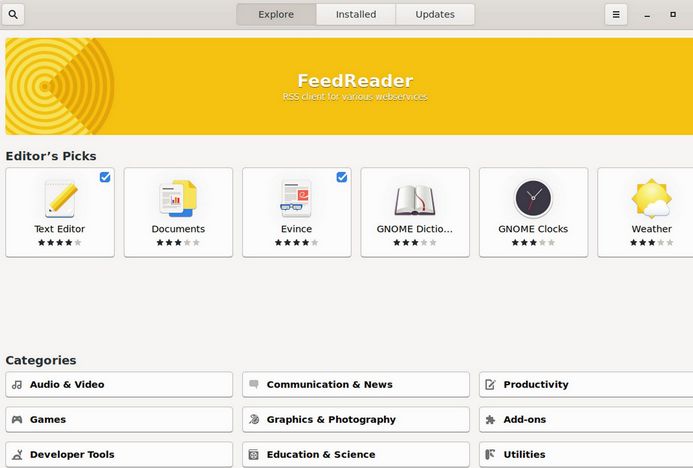 Click on the Search icon in the upper left corner to bring up a Search box. Then type Flameshot in the search box. Then click on Flameshot to bring up the Install page. Then click on Install to install Flameshot screen capture tool. Then look for it in the Applications list and right click, then click Add to Panel to add it to the program quick launch icons in the bottom panel.
Then go back to the Debian Software Manager and install the Bluefish HTML editor. Also install Krita and Gpick and Gparted. Then click on Installed to see a list of all programs and an easy way to uninstall any programs that you do not want or need. Then close the Software Manager.
Improve the Appearance of the Debian File Manager
Click on the Filing Cabinet icon in the bottom task bar to bring up the File Manager. Right click on the screen and click Create New Folder. Then create a folder called 0-my-images. Then right click on the screen again and create a folder called apps. Then click Edit Preferences. Change the Default View to List View. Click List Columns and uncheck Type. Then click Toolbar and click Computer, New Folder, Refresh and Home. Then close Preferences. Then click the Refresh button. In the lower left corner, click Show Tree View.
Your file manager should now look like this.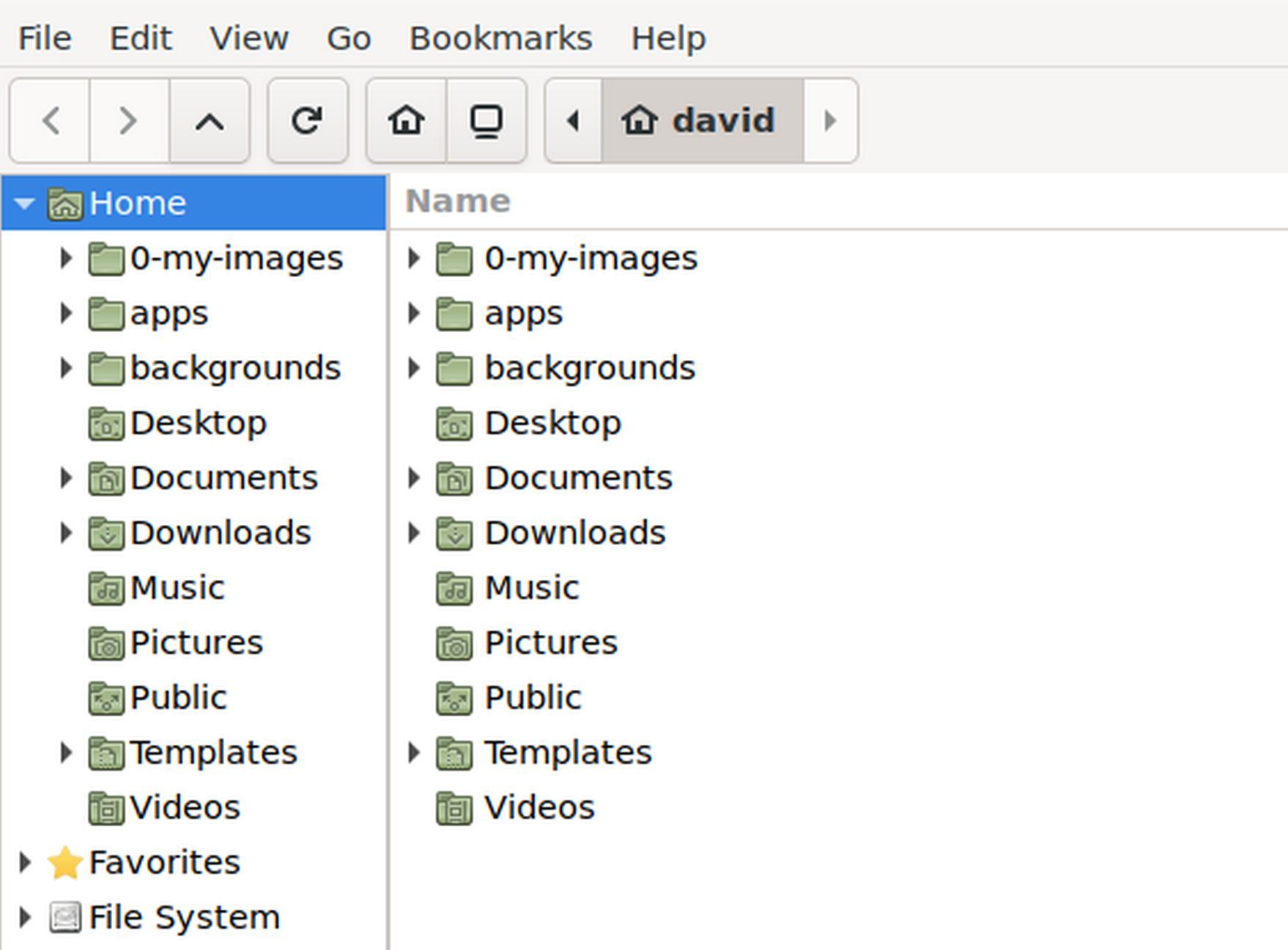 Install a More Secure Web Browser called Libre Wolf
Next, we will install an apt image called the Libre Wolf Browser. Go to this web page: https://gitlab.com/librewolf-community/browser/appimage/-/releases
Download the app image to your Downloads folder. Then create an apps folder and transfer the app image to your apps folder. Then right click on the file and click Properties. Then click the Permissions tab and check Allow executing file as a program.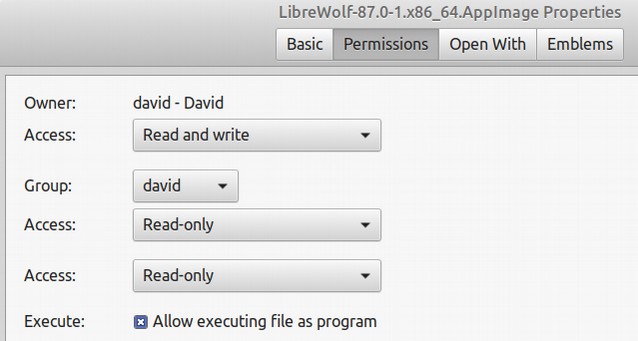 Then close the Properties screen. Left click on the Mint Menu and click Configure. Then click Menu. Then click Open the Menu Editor. Then click Internet . Then click New Item.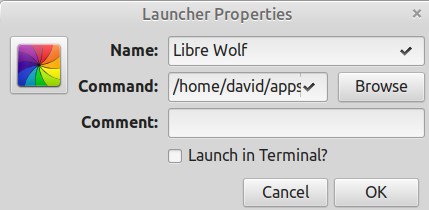 Call it Libre Wolf. Browse to the app to select it. Then click on the icon to select an icon. Then click OK. Then add the app to the panel.
What's Next?
Now that we have a secure Linux computer, in the next article we will review how to use your Linux Debian computer to create a Linux Debian Virtual Private Server (VPS) and then install the free open source Hestia Control Panel on your VPS.